The best orchid in my green house for JUNE …….
 Rlc. Burdekin Dream "Bethel"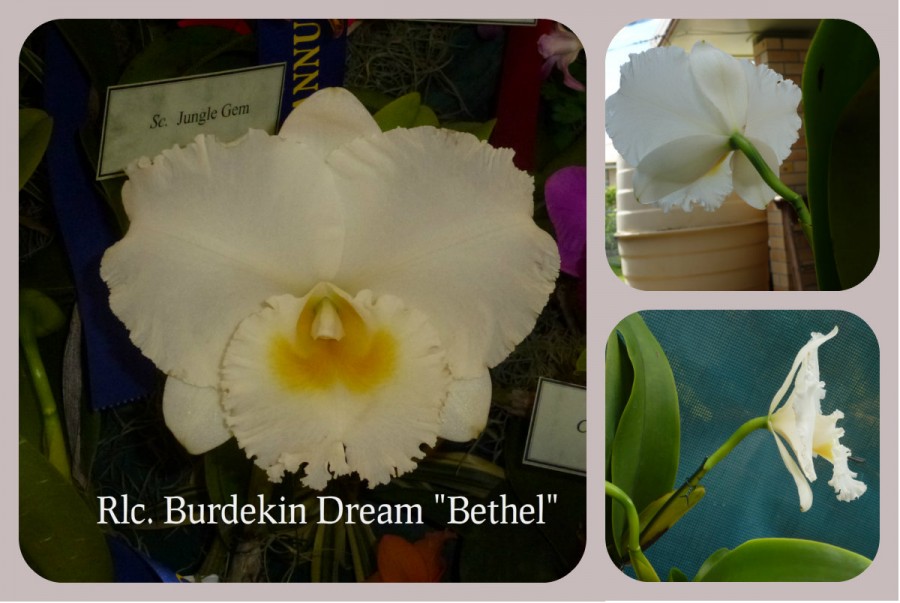 This is the second flowering of the orchid. I think it has great potential.
This cross was made by Sam Scalia, using Rlc. Dream Trader x Rlc. Burdekin Bells. It was registered in 1998. There are some cultivars from the cross.
I remade the cross using a different Rlc. Dream Trader, a strong substance flower, to try and off set the weaker substance of a lot of the existing Rlc. Burdekin Dreams. So far the results are encouraging, with two whites and a mauve well worth keeping. Some others that flowered are no longer here.
1,982 total views, 1 views today