SPLASH PETALS ……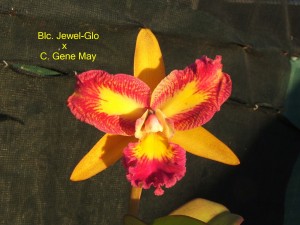 Rlc. Jewel-Glo x C. Gene May
This cross has not been registered with the RHS.  Have owned it for over fifteen years.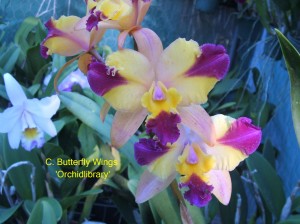 C. Butterfly Wings "Orchid Library"  (C. intermedia x C. Florence Machle)
Reg. 1970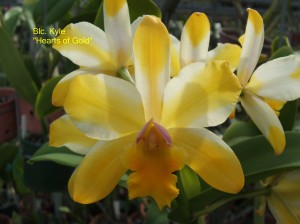 Rlc. Kyle "Hearts of Gold"  (C. Little Sunbeam x Rlc. Waikiki Gold)
Reg.1979  The yellow splashes vary on  individual flowers from full
sepal/petals to just the tips.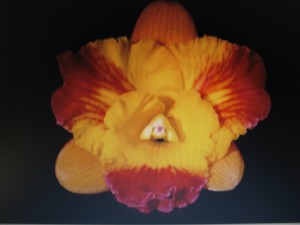 Photo given by John Kemp Calourndra. Name unknown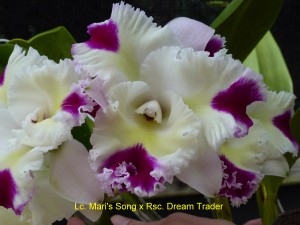 Lc. Mari's Song x Rlc. Dream Trader
This cross is not registered at this time with the RHS.  Very pretty flower.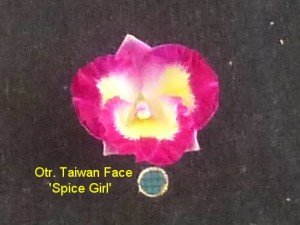 Rly. Taiwan Face "Spice Girl"  (Ctna. Peggy San x Rlc. Tzeng-Wen Beauty)
Reg. 2003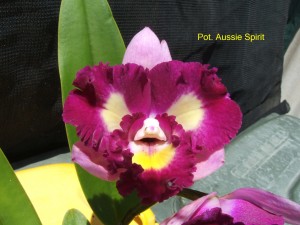 Ctt. Alsaks Pattern  (C. Mari's Song x Ctt. Aussie Sunset)
Reg. 2005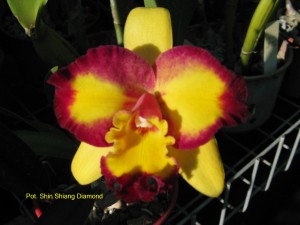 Rlc. Shin Shiang Diamond  (Rlc. Kat E-Sun x Rlc. Tzeng Wen Beauty)
Reg. 2003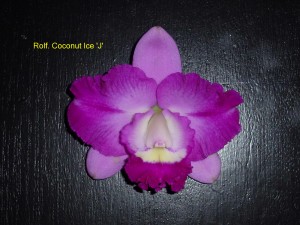 Rlc. Coconut Ice "J"  (Rlc. Island Charm x C. Lana Coryell)
Reg. 2002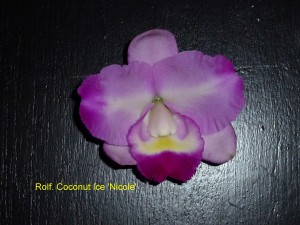 Rlc. Coconut Ice "Nicole"  (Rlc. Island Charm x C. Lana Coryell)
Reg. 2002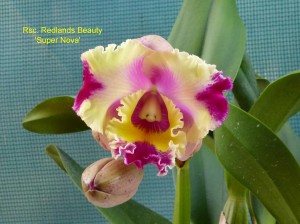 Rlc. Redelands Beauty "Super Nova"  (Rlc. Chinese Beauty x C. Mari's Song)
Reg.1997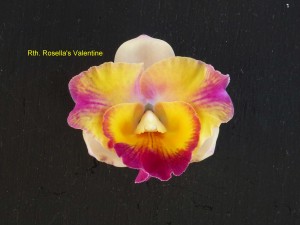 Rth. Rosella's Valentine  (Rth. Free Spirit x C. Maria's Song)
Reg.2009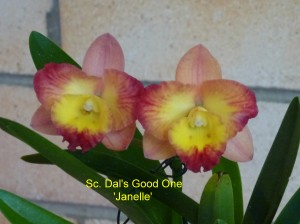 C. Dal's Good One "Janelle"  (C. Beaufort x C. Mem. Ellen Littman)
Reg.1997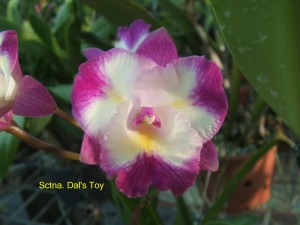 Ctna. Dal's Toy  (Ctna. Capri x Ctna. Peggy San)
Reg. 1998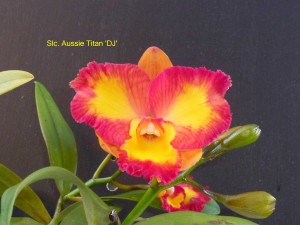 Ctt. Aussie Titan "DJ"  (C. Titan Titan x Ctt. Aussie Sunset)
Reg. 2000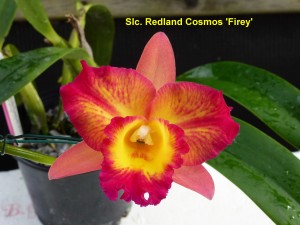 Ctt. Redland Cosmos "Firey"  (Ctt. Alsaks Pattern x C. Beaufort)
Reg.2006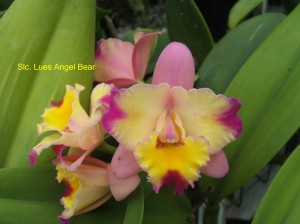 Lc. Lues Angel Beau   (Lc. Angel Heart x C. Beaufort)
Reg. 2006
12,558 total views, 1 views today